If you're a bride to be it can't have escaped your notice the second round of Wedding Fayres are ready to rock and roll over the next 10 - 12 weeks. We select some of the bests fayres to exhibit at across Gloucestershire and Wiltshire and we kick start exhibiting from the 18th of September at Wellington Barn. We feel this gives us a great opportunity to chat to you one on one, but more importantly for you to have a chance to look at a selection of our stock and meet the people behind the Event Style Team.
.
We have all been Brides to be or very soon Brides to be and we all LOVED attending wedding fayres even though they can sometimes be overwhelming. Its a source for masses of wedding inspiration on every level.
Wedding Fayres can be very busy with generally over 40 local suppliers attending and over 100 guests bustling through the door. We understand that lots of stands in huge function rooms is a lot to take in. How to prioritise your time and get the most from the event can be tricky, so we thought we would share from our experience, as when we were planning our weddings we tended to waft around dashing from pretty thing to pretty thing, touching and trying and oohing and ahhing, so we hope our years of experience and completing the wedding process these tips may come in handy.
Tip 1: Take your time
Our advice is to give yourself plenty of time to find parking, get your bearings and to make sure you get to talk to everyone. It's really important you don't feel rushed. Some Fayres have live music, free food, drinks and goodie bag so make sure you don't miss out on all the freebies.
Tip 2: Prioritise what is important to you
It's going to be very difficult to get round every stall, so decide before you get there what you want to get out of the exhibition. Make a list of all the elements of your wedding and try to see at least one supplier that fits within that category or at least pick up a business card if you don't get to speak to them face to face.
Tip 3: Find a supplier you can relate to
It's your wedding, so you need someone who can understand your ideas and what you really want. That's particularly important when choosing your wedding dress and rings. If you can relate to your supplier and get on well with them, they are really going to work well for you.
Tip 4: Get at least three quotes
Find something you like, think about it and then get another quote. There are a lot of big decisions to be made when choosing things for your wedding so don't rush in. Sleep on things – your suppliers will still be there the day after the exhibition. And don't always go for the cheapest price, look for something you really want and work with your supplier to get the right deal.
Tip 5: Visit other fayres
As well as visiting fayres at your venue or the larger ones in your area, it's probably worthwhile getting outside of your immediate region to meet different suppliers – they may have the exact thing you're looking for.
We hope our tips help - happy planning and we hope to see you soon :)
For a full list of Fayres we are exhibiting at please head over to our home page.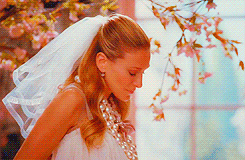 .
.