PREDICTED TRENDS FOR 2017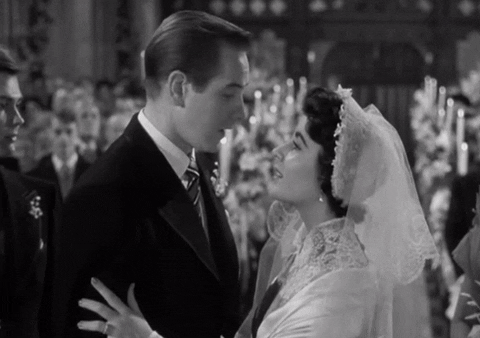 In the world of wedding trends, things are constantly changing, evolving and starting again. We are always trying to stay on the pulse of what's new, the must do's and the stock we will really need for next year's weddings. Now to do this we tend to hit Google, Pinterest, read influential experts in the industry and of course listen to what you really want. But what we love the most is to check out the latest fashion trends and interior designs as this really does have the best hints to the next up and coming wedding ideas.
Colour
This is where interior design really kicks in and colour trends really apply to the bridal world. Every year a company called Pantone set the colours of the year. In 2016, they set Rose Quartz and Serenity - which we're sure any one getting married this year will have stumbled upon this palette a fair few times. It's basically a blush pink and is so versatile for a wedding. This colours has become very popular, from the bridesmaids dresses, flower arrangements but also styling elements for the wedding day itself.
When we look at 2017, there is no clarity as to what the colour will be, but there is talk that it might be a blood red/burgundy colour. What's your thoughts brides of '17 will this be part of your colour selection?
Outside of Pantone, when you open Instagram and Pinterest; metallic colours are the main colours we have been seeing and blush pink seems to be hanging on strong for another year. From rose golds to silver, it is so popular. To take this colour tone a step further, we see sequins starting to appear in a lot of bridal gowns, bridesmaid dresses as well as on decor pieces such as table cloths. Do you agree with us and if so is sequin table cloths any area we should expanding our stock?
Themes
When talking with the team we all agreed that our favourite part of wedding planning is coming up or working on a theme as it gives a wedding such a clear sense of direction. The best challenge you can give any wedding planner, and yourselves as a couple, is to come up with a creative concept for your wedding decor and style. This style is your theme and it should be the anchor for ideas and elements of your special day. This is from your stationary, fashion and decor.
Now, themes are of course personal and not for everyone so we wouldn't recommend just following trends. Your wedding day is really about you both, however we have picked a few we think will be popular in the coming year and worth keeping your eye out for.
Theme 1: Alice in Wonderland
Before your eyes roll, we know that this is not the most original of themes and has be done many times before. However, with the realise of Alice Through the Looking Glass very soon we think it will reenergise this very much loved theme. When Alice in Wonderland came out a few years ago, wedding themes, baby showers, hen dos and even corporate parties very much embraced this fantasy. And here at Event Style HQ we can very much see this happening again.
This theme is such a brilliant one as you can tie in so many elements of your wedding and we think this is why it will continue to be a popular choice. This theme works really well on table decor and in particular for cakes. A few years ago we styled a fantastic Alice in Wonderland New Year Party with drink me labels, eat me sweets, fantasy entertainment and the best hat competition. The theme will always be very quirky and of course make you stand out if you are brave enough to embrace it.
Theme 2: Beauty & The Beast
Disney and their princesses has very much had an impact on a number of wedding themes. We have seen this take off in America but it has very much made an appearance on our shores. We attended a wedding earlier this month which had Beauty and The Beast played during the wedding ceremony, a princess table plan and all stationary beautifully created using the Disney font. (Please be aware if you are planning on a Disney theme you do need to pay for the rights of using the Disney font).
The Beauty and Beast trailer has of course been released and the remake of the movie is due to hit cinemas in 2017. We're loving the remakes of all the films and we're not normally a gambling team but we would bet your bottom dollar that there will be great inspiration taken from the visuals in this movie.
Theming wise we think roses will very much be incorporated especially under a glass case as a centrepiece. Use of teapots and cups as centrepieces too. The dress will no doubt be princess style and you can bank on the use of yellow and navy making an impact on colour palette for this style wedding. The line of 'be our guest'... well, that surely will have to be used in the invites?
Theme 3: Romance
This theme takes in that gorgeous Rose Quartz colour. It boasts over the top calligraphy as if you were writing a love letter in Shakespearian times. It has big loose curls, big trains on dresses and of course, pink roses. This theme can really be brought to life through a few simple touches. One idea for a very romantic looking table: a white linen tablecloth covered with a pink overlay. Tuck a tiny, perfect rosebud into each guest's pale pink napkin. A centerpiece might include varieties of pink blooms, such as roses, orchids and tulips. Masses of candles will warm everyone's heart. Float them in glass bowls or cluster some in various heights on tables. At an outdoor wedding, you can achieve a magical effect by suspending dozens of tiny electric candles in small glass globes from tree branches. And don't forget to consider nestling pretty Japanese lanterns among the branches — utterly enchanting. There are so many options for this theme it's no surprise we love working on this elegant concept.
Theme 4: High Drama
This is a step over Hollywood Glamour. It packs a punch and is very focused on lighting, opulence, Hollywood Glamour style bridal gowns with added crystals and pearls and pretty much over the top in every part of the planning. The table centrepieces should be tall with huge flowers and crystals pouring over. Lighting is very very important in this theme. We want big chandeliers, uplighters, fairy light backdrops, light up/ LED dance floor and the cherry on the cake would be some of the light up / LED letters from the likes of Lovin Letters. Such a good thing that Event Style have this themed nailed with all the glitz, glam and props you could ever need.
Other Insights:
Ditch The After-Party While you might be bummed to hear this at first we really feel that guests should stay put and stick to one location, and keep the energy escalating and flowing. Your wedding is the main event, so why risk losing the party vibes with a venue change? You can really create different feels and energy in one environment with lighting, entertainment, opening up a different bar etc. This seems to be something wedding planners and experts thinks key. We love this idea — the more "wedding time" the better.
Ditch Receiving Lines Lots of guests have mentioned how they are not a fan of receiving lines, it can create a large barrier of etiquette for that celebration — and for some it's jut too formal. What do you think? Will you opt out to greeting your guests? Or maybe make it more relaxed during a cocktail hour, and throughout the night?
So that's our thoughts on the most obvious wedding trends that we are seeing online but also as enquiries come through from our 2017 and 18 brides. As more come to light we will of course add items to our stock and discuss them in up and coming blog posts. However, if you think we're missing a trick we would love to hear your thoughts.
Happy Planning.
Event Style Team.